Description
Universal Nutrition Animal Cuts
Animal cuts is a complete fat destroying formula formulated especially for competitive Body Builders. It Includes thermogenic, metabolic, lipolytic, stimulant and diuretic, compounds in one single pak.
This advanced formula is stacked with most powerful tea extract. These potent ingredients help to raise your body metabolism. Your body converts body fat into energy by increased metabolism. It added coffee bean extract also that boost metabolism. Cuts designed exclusively with the needs of advanced bodybuilders, it produces remarkable changes in an athlete's physique in short time. To get ripped, shredded, peel ed then Cuts customers demanded and that is precisely what they got.
Animal fat burner was designed particularly for requirement of advanced body builders in mind. Universal animal cuts formulated to produce dramatic changes in sports person's body for short time. The new Universal nutrition animal cuts supplement formula is a completed and advance. Animal fat burner ingredients intended to motivate metabolism and thermogenesis.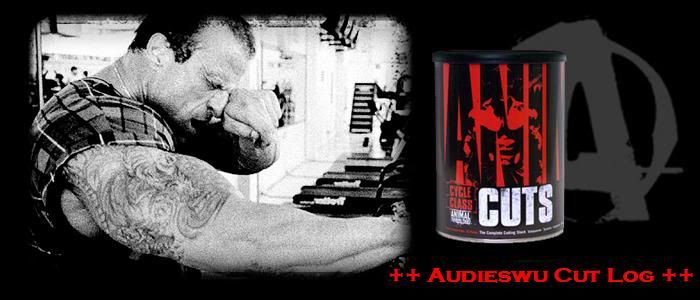 Animal Fat Burner
Animal cuts supplement is a complete vitamin stack for cutting fat. Animal fat burner helps in a healthy appetite level and curbs urging for nutritional body builders. It focus on traning and diuresis, muscle protection and thyroid function as well as providing added energy and suppressing appetite.
Animal designed for committed body builder and athletes those remove unwanted fat & thermogenic complex enhance natural ability to burn stored unwanted fat. It supports lean muscle mass and intend to help users to burn stored fat.
Animal fat burner formula is prepared with eight distinctive components and finds more detail below (1) thermo genic complex (2) metabolic complex (3) thyroid complex (4) diuretic complex (5) nootropic complex (6) cortisol inhibiting complex (7) CCK inhibiting complex and (8) our special bioavailability complex. It also includes potent thermogenics and you can get pure caffeine anhydrous, methylxanthine-rich herbs—kola nut, guarana, yerba mate, as well as raspberry ketones, coleus forskohlii and evodiamine.
Universal Nutrition Animal Cuts Benefits
It supports for extreme definition & vascularity.
It helps those Athletes who hold excess water.
Max striations & cuts
Universal Nutrition Animal cuts review are positive among hardcore body builders.
Universal Nutrition Animal cuts Ingredients are Thermogenic, Metabolic Complex, Thyroid Complex, Caffeine Anhydrous, Kola Nut, Guarana, Yerba Mate, Raspberry Ketones, Coleus Forskohlii, and etc.
How to Use Universal Nutrition Animal Cuts : Have Two packs per day, every day for 3 consecutive weeks on both training and non-training days.
Note: All Universal Nutrition Supplements Sold at Proteinsstore.com are 100% Genuine. Buy Best Fat Burners Supplement in India.